Marble Floor Installation
Get Marble Floor Installation Services By Hajardubai.ae!
When you need marble floor installation services, you can rely on Hajar Dubai. We provide professional installation services for all types of marble floors. We have a team of experienced and qualified installers who can handle any type of installation project. We also offer a wide range of marble flooring products to choose from. So whether you need a new installation or a replacement for an existing one, we can help you find the right product for your needs.
We offer a wide range of services and products to choose from, and our team of experienced professionals can handle any project. Get in touch with us right now to find out more about our offerings or to receive a free project quotation.
We Are Expert In Marble Floor Installation Service Providers In Dubai!
Welcome to our website dedicated to providing the best marble floor installation services in Dubai! We are a team of professional installers with years of experience in the industry. We pride ourselves on providing high-quality workmanship and excellent customer service.
If you are looking for a company to install a new marble floor in your home or business, then look no further! We are experts in the installation of all types of marble floors, from traditional to modern designs. We can also install marble flooring in a variety of colors and patterns to suit your specific needs.
Hire Us To Get Affordable Marble Floor Tiles Installation Services!
We offer professional, affordable marble floor tile installation services. Our team of experienced installers will work quickly and efficiently to get your new flooring installed in no time. We also offer a wide variety of tile styles and colors to choose from, so you can find the perfect look for your home or business.
We offer a wide range of marble floor tile installation services that are sure to meet your needs and budget. Contact us today to get started!
Looking for the best marble floor installation in town? Look no further than Hajardubai.ae. Our team of experts will work with you to create a beautiful, custom marble floor that fits your space perfectly. We'll help you choose the right marble for your floor and install it flawlessly, so you can enjoy it for years to come.
We've been in business for over 20 years, and our team has the experience and expertise to get the job done right. We only use the highest quality materials, and we guarantee our workmanship. We also have reasonable prices, so you can be confident you're receiving the finest deal possible.
Research
We send our team to take measures of your place and ask for your preference, needs, and budget.
Design
We create and design the Hajar according to your needs, requirements, preference, and budget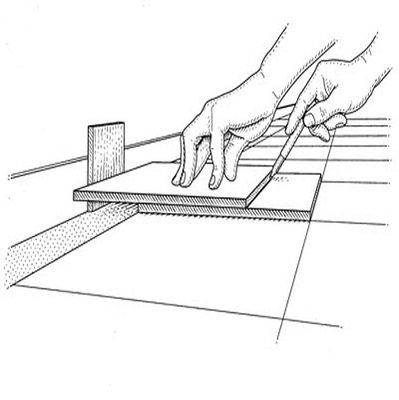 Development
We take pride in developing a good relationship with our clients & customers through our professional services and expert craftsmanship.
Production
We manufacture the highest quality Hajar, Ceramic, and Marble Tiles to update the interior and exterior of your place.
Get Free Instant Estimate