Marble Stair Installation
Get Marble Stairs Installation By Market Professionals- Hajardubai.ae!
Looking for top quality marble stairs installation services in Dubai? Look no further than Hajar Dubai! Our team of experienced professionals will work with you to ensure that your stairs are installed properly and look amazing. We offer a wide range of marble stairs to choose from, so you can find the perfect option for your home or office. Contact us today to get started!
We only use the highest quality materials and latest techniques to ensure a perfect result every time. Don't take our word for it – check out our online reviews and see what our past clients have to say about our work. We're sure you'll be impressed.
Get in touch today to get a free quote for your marble stairs installation. We look forward to hearing from you!
Our Marble Stairs Installation Process!
We pride ourselves on being the leading provider of quality marble stairs. We have a team of skilled craftsmen who have years of experience in marble staircase installation. We use the latest techniques and materials to ensure a perfect result every time.
Our process is simple and straightforward. First, we schedule a consultation with you to discuss your specific needs and take measurements. Our bespoke design is then produced depending on your selections. We start the installation procedure when the final design is completed. When installing your staircase, we take great care to utilise marble of the greatest calibre.
From beginning to end, the procedure normally takes two to three weeks. All of our items are covered by a guarantee because we stand behind our work. Contact us now to get started on your very own marble staircase!
Why Choose Our Marble Stairs Installation Services?
Are you thinking about installing a new marble staircase in your home? If so, you may be wondering why you should choose our marble stair installation services. Here are just a few of the reasons why our services are the best:
– We utilise the best components and the most up-to-date installation processes. 
– We have more than 20 years of expertise installing marble stairs.
– All of our work is backed by a 100% satisfaction guarantee.
If you're looking for the best marble stair installation services, look no further than our company. 
Research
We send our team to take measures of your place and ask for your preference, needs, and budget.
Design
We create and design the Hajar according to your needs, requirements, preference, and budget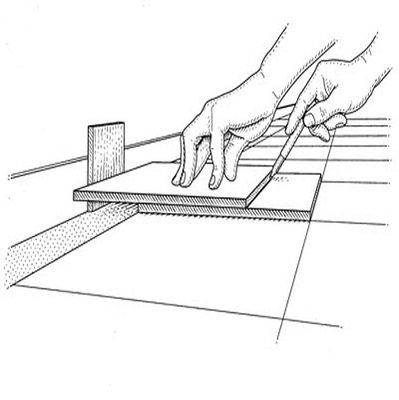 Development
We take pride in developing a good relationship with our clients & customers through our professional services and expert craftsmanship.
Production
We manufacture the highest quality Hajar, Ceramic, and Marble Tiles to update the interior and exterior of your place.
Get Free Instant Estimate